| | | |
| --- | --- | --- |
| | | |
Turkey ride
Tales of a nice trip in a wonderful country
My father has nurtured this old dream (since the 50's) of travelling along the East Mediterranean, from port to port, in a loose trip. Nowadays, what was once a very tight web of intercrossing ferry lines has reduced to the short stretches here and there, with a few longer international connections (mainly from Italy and Greece), plus the touristic (very expensive and boring) cruises. Not very much to choose from and, unfortunately, the time we had at our disposal would not allow improvising as he had thought.
So our trail was a little sketchy to begin with, and we had the notion that not all could be done as he had imagined. But we went across the land and along the coast, and even went to Northern Cyprus, as you can see from the map: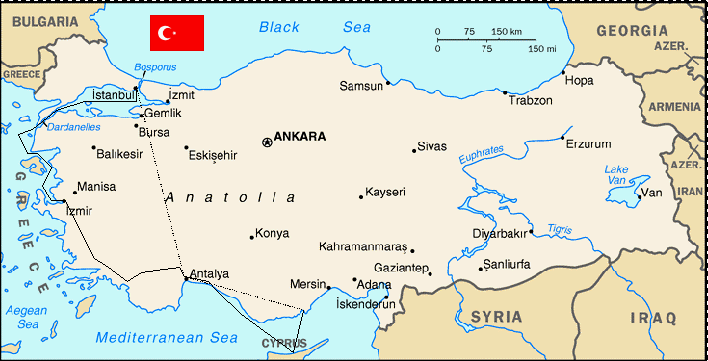 On our way we had quite a few kicks! So I decided to share some of our experience on the Net – just click on the themes arranged below to browse around. I sincerely hope you will find the reading enjoyable.
Paulo de Oliveira
| | |
| --- | --- |
| | |